Pain point 1: Abnormal current in extruder
Troubleshooting:The main motor of the extruder often shuts down due to excessive current, producing defective products/wastes, with an average annual rejection rate of 2.1%.
The solution is that fully grasp the cost of production electricity, notify personnel to eliminate abnormalities through the warning system, and the expected rejection rate can be reduced to 0.9%.

Pain point 2: Abnormal power consumption in extruder
Troubleshooting: The average power consumption of the extruder is about 12 kWh. By observing the data on the cloud platform, it is found that the overall power consumption has decreased during this period, which can effectively assist the production personnel to manage the power consumption cost of the process.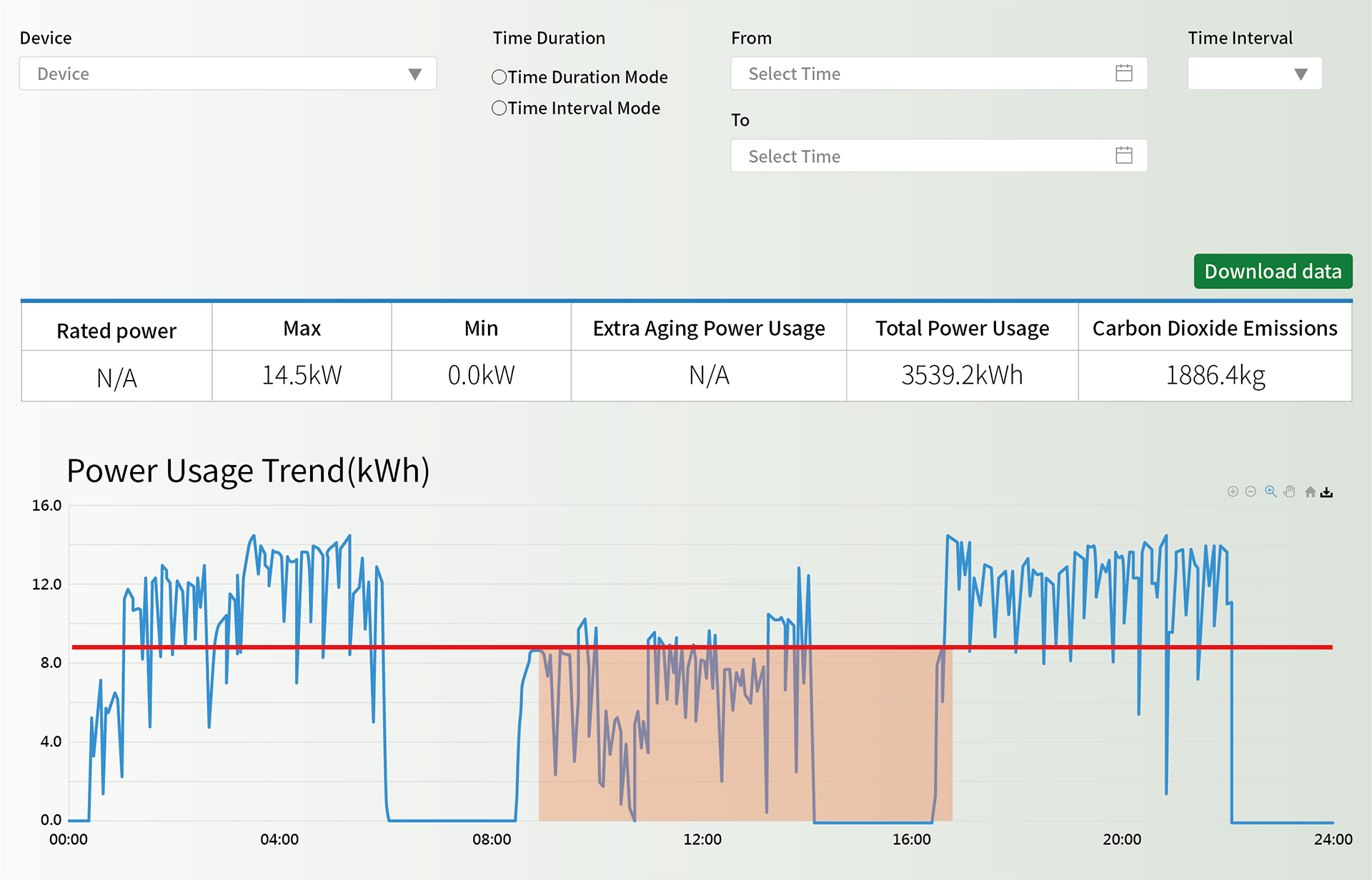 It is estimated that the production cost can be reduced by NT$330,000 a year, and will expand to the total electricity in the factory in the future, which has improved the demand management of the whole factory, and provided abnormal warning and warranty management of enterprise machine equipment.